12th Congress of the European Society for Photobiology
12th ESP 2007 - University of Bath, U.K., September 1/6, 2007
General Information
Congress Venue
The scientific part of the meeting will be held at the University of Bath, Bath BA2 7AY, UK.
(http://www.bath.ac.uk/external.html)
Local Organization
Chairman: Professor Rex M. Tyrrell
Department of Pharmacy & Pharmacology
University of Bath
Claverton Down
Bath BA2 7AY, U.K.
Tel: +44 (0) 1225 386793
Fax: +44(0)1225 383408
E-mail: R.M.Tyrrell@bath.ac.uk or prsrmt@bath.ac.uk
Organiser and Co-ordinator: Miss Helen Thame
Department of Pharmacy and Pharmacology
University of Bath
Claverton Down
Bath BA2 7AY, UK
Tel: +44 (0)1225 386850
E-mail: prshct@bath.ac.uk
With organizing support from Prof. R.H. Guy, Dr. S.H. Moss and Dr. C. Pourzand
---

http://www.rsc.org/pps
Sponsors and Exhibitors

PERCEPTIVE INSTRUMENTS develops and markets products for use in genetic toxicology laboratories. These include automatic colony counting systems for the Ames Test and Mouse Lymphoma Assay, and image analysis systems for Unscheduled DNA synthesis and the Comet Assay. We also have the Ames Study Manager and MLA Study Manager which are comprehensive programs for conducting and reporting regulatory Ames tests and mouse lymphoma assays. All our systems are designed for compliance with Good Laboratory Practice and with the FDA 21 CFR Part 11 Final Rule on Electronic Records and Electronic Signatures. http://www.perceptive.co.uk
---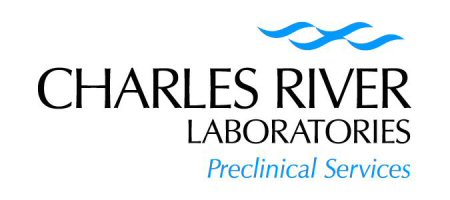 http://www.criver.com/
---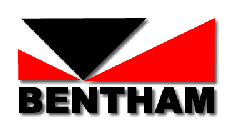 http://www.bentham.co.uk/
---

http://www.olinet.com/
---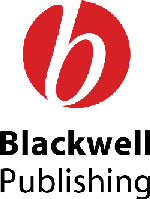 http://www.blackwellpublishing.com/
---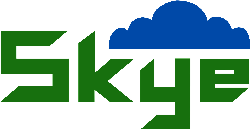 http://www.skyeinstruments.com/
---

http://www.therakos.com/
---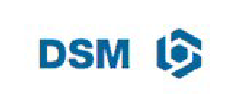 http://www.dsm.com/en_US/html/dnp/home_dnp.htm
---
---

http://www.prizmatix.com/
---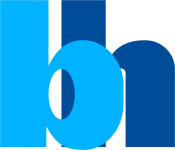 Becker & Hickl GmbH http://www.becker-hickl.com/
---

The UV Foundation
http://www.uvfoundation.org/
---

The European Sunlight Association
http://www.europeansunlight.eu/
---
Official Language
The conference language will be English with no translation facilities available
Deadlines
Abstract submission: 31 May 2007
Fellowship application: 15 May 2007
Early registration: 1 June 2007
Accomodation booking: 15 June 2007
Location of Scientific Activities
The opening ceremony and the plenary talks will be held in the newly refurbished University Hall with symposia in the Hall and 3 additional modern lecture theatres. All posters, exhibitions, coffee breaks and main meeting area will be in the Old University Sports Hall (Founders Sports Hall).
Main Social Events
The reception on 1 September, Saturday, in the evening will be held in the Roman Baths, and Pump Room complex (in Bath city centre), but you will need to make your own arrangements for dinner. The Baths are the excavated and largely original leisure/thermal spa area of the Romans. The Pump Rooms were the social centre of the Georgian era playboys.
The gala dinner, on Tuesday 4 September, will be held in the Assembly Rooms, a masterpiece of Georgian architecture, situated close to the Bath city centre.
Registration
The Registration office will be in the Campus. More details will appear on this site soon. The fees (in pound sterling) and deadlines will be as follows:
Before 1 June 2007
Before 15 August 2007
On-site
ESP members
£280
£350
£385
ESP members (emerging countries)
£170
£240
£280
ESP members (students)
Certification letter required
£125
£150
£175
Non-ESP members
£400
£470
£500
Accompanying persons
£35
Social Dinner
Tuesday 4 September 2007
£46
(provisional cost)
Registration fee includes access to all the scientific sessions and the exhibition/poster/ meeting hall, the book of abstracts, coffee breaks and the welcome reception.
Accommodation
There is adequate and plentiful student accommodation on site (with and without en suite facilities) at a reasonable price. There is a more limited amount of more luxurious accommodation on site. Hotels in Bath are expensive but some special deals are being arranged. However, it should be noted that the University is located at the top of a very steep hill some distance (1¼ miles, 2 km) from the city centre, (http://www.bath.ac.uk/maps/city-uobmap.html). While frequent buses are available you should stay on campus if you wish to be close to your accommodation and the meeting.
Meals
The University has adequate catering facilities on site but some pre-planning is required and arrangements are being made for breakfast and lunches to be provided with pre-paid vouchers. We strongly urge you to pre-book all meals as this will keep the prices down for everybody. It is envisaged that most people will want to go in to town for dinner but evening meals will also be available on the campus. In addition there are snack bars, coffee bars and a pub on site as well as food shops, banks and post-office.
Travel to Bath
Bristol is the closest airport to Bath and an increasing number of budget airlines now have a base there as well as BA, KLM and Continental (http://www.bristolairport.co.uk see destinations ). Bath is well connected to Heathrow airport although the fastest route (Heathrow Express to Paddington then main line train to Bath) is expensive, particularly at peak times. Gatwick and Stansted are less convenient.
For information on trains from all destinations (including airports) in the UK you can use http://nationalrail.co.uk/site_index/ National express buses can also get you to Bath from most airports (not Bristol) and are cheaper but generally take longer http://www.nationalexpress.com/
---